GCAA Engages Stakeholders on Implementation of ICAO's New Global Reporting Format for Runway Surface Conditions.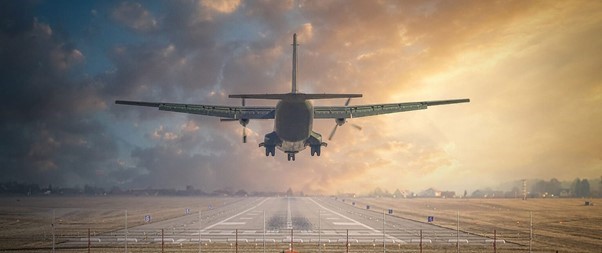 Accra, 29 October, 2021 – The Ghana Civil Aviation Authority (GCAA) has met with stakeholders in the aviation industry on the implementation of the International Civil Aviation Organization's (ICAO) new Global Reporting Format for Runway Surface Conditions (GRF).
The GRF, set to come into effect as of November 4, 2021, establishes a new methodology for assessing and reporting runway surface conditions to improve take-off and landing performance.
Runway safety related accidents, notably runway excursions, remain aviation's number one safety risk category. Among the top contributing factors are poor braking action due to contaminated runways, combined with shortfalls in the accuracy and timeliness of runway surface conditions.
"Runway safety is our sector's topmost priority and remains the basic guiding principle under which all players in the sector must conduct our operations," noted GCAA Director-General, Ing. Charles Kraikue.
"As part of GCAA's GRF implementation plan, personnel of the Authority enrolled in awareness symposia, seminars and webinars put together by ICAO and other industry partners."
Delivering remarks at the event, the acting Director of Safety Regulation at GCAA, Mr. Franklin Gyamera, noted that Ghana had successfully incorporated the necessary amendments based on the new GRF, in addition to issuing an Advisory Circular as a guide.
"GCAA has taken steps to generate and sustain stakeholder awareness of the new GRF, leading to effective collaboration with these key players in the sector," Mr. Gyamera continued.
"The Authority has, consequently, monitored many successful simulation exercises conducted by Ghana Airports Company Limited on the new GRF in conjunction with Air Traffic Control and Aeronautical Information Services."
Participants at the event included representatives of the Ghana Air Force, the Ghana Airports Company Limited, airlines, and ground handlers.
Resources for Editors
About GCAA
Established in 1986, GCAA is the regulatory agency for air transport in Ghana. It licenses air transport operations, maintains oversight of aviation safety and security, as well as provides air navigation services within the Accra Flight Information Region (FIR), which comprises the airspace of Ghana and a large area over the Atlantic Ocean in the Gulf of Guinea.
 Contacts:
Eric Amaning
Manager, Corporate Communications
eamaning@caa.com.gh
+233-302-776171 x 1253
Twitter: @GhCivilAviation