GCAA Commiserates with La Traditional Council.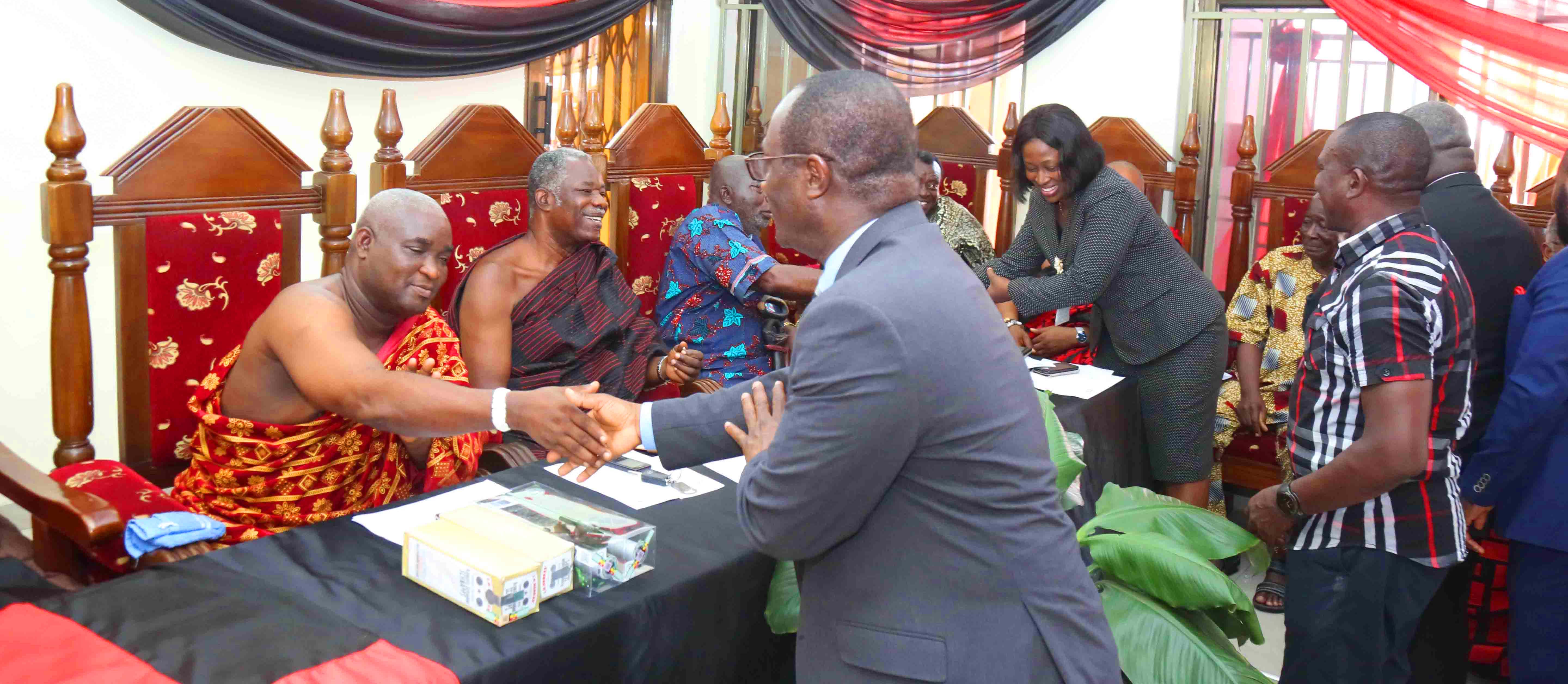 Accra, 24th May 2019 – A delegation from the Ghana Civil Aviation Authority (GCAA), led by the Director-General of the Organisation, Ing. Simon Allotey, visited La, a suburb of Accra, yesterday to condole with the La Traditional Council on the death of the La Mantse and President of the La Traditional Council, Nii Kpobi Tettey Tsuru III.
The La Traditional Council announced the death of Nii Tettey Tsuru, who was 89 years old and had led the people of La for three decades, in February this year.
Expressing his deepest condolences to the La Traditional Council and the over 15 chiefs of various clans in the Ga Traditional Area in attendance, Ing. Allotey noted that the "La Mantse stool is the custodian of the land on which the Kotoka International Airport (KIA) and offices of GCAA are situated."
"We have undoubtedly been affected by the demise of this great leader who exuded humility and held a welcoming presence that enabled GCAA and other organisations within the KIA enclave to conduct business in a peaceful environment."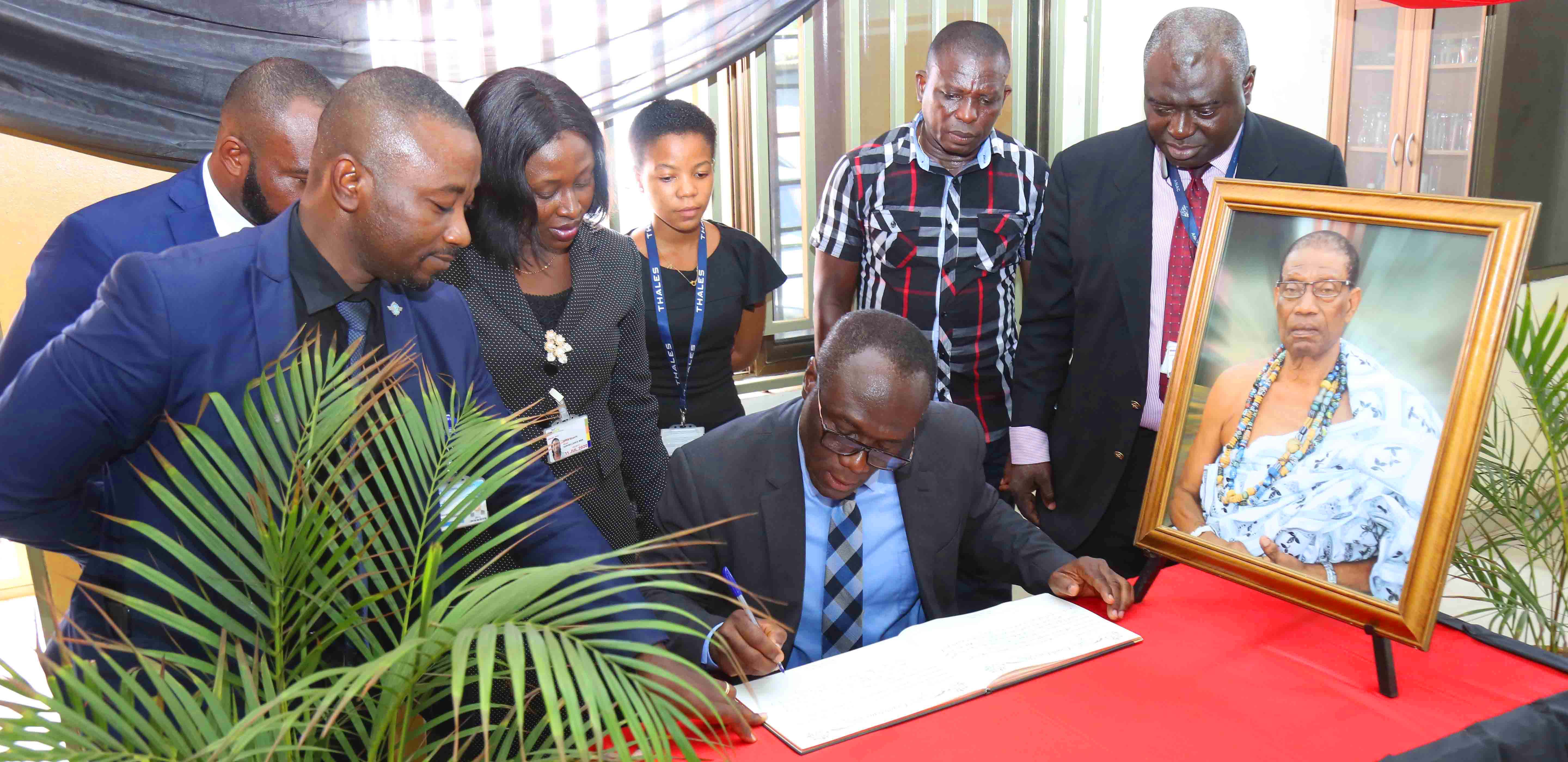 The Director-General presented an undisclosed amount of money and two bottles of alcoholic beverage, in line with customs of the Ga State, and assured that GCAA would provide support during the final funeral rites of the late La Mantse.
Speaking through a linguist, the La Mankralo, Nii Obodai Adai IV, thanked the Director-General and his team for the visit, adding that "we will duly inform you of the date for the final funeral rites of our late leader."
GCAA officials accompanying Ing. Allotey included Mr. Daniel Acquah, Director of Safety Regulation, Ing. Joyce Asante, acting Director of Air Traffic Safety Engineering, Mr. Eric Mireku Amaning, Corporate Communications Manager, and Mr. William Takyi, Human Resources Manager.
---
Resources for Editors
About GCAA
Created in 1986, GCAA is the regulatory agency for air transport in Ghana. It licenses air transport operations, maintains oversight of aviation safety and security, as well as provides air navigation services within the Accra Flight Information Region (FIR), which comprises the airspace of Ghana and a large area over the Atlantic Ocean in the Gulf of Guinea. It is also responsible for consumer protection and the promotion of the development of Ghana's air transport sector.
Contacts:
Eric Amaning
Manager, Corporate Communications
eamaning@caa.com.gh
+233-302-776171 x 1253
Twitter: @GhCivilAviation
 
Raymond Bayor
Corporate Communications Officer
rbayor@caa.com.gh
+233-302-776171 x 1254
Twitter: @rybayor
LinkedIn: linkedin.com/in/rybayor/